Product Details
Slip cap over worn heel tip to instantly repair your high heels
Covers the metal nail to stop the clicking & slipping
Most durable, easiest way to repair worn heel tips
Perfect for those without a nearby shoe repair shop
Apply and remove safely without damaging your heel
Patented tapered grip for secure fit on heel
Fits any heel shape: U-shaped, round, triangular & square
Contours to heel for seamless look; Anti-slip treads
Everyday heel protector to prevent worn heel tips
Especially useful for heel tips that can't be replaced with a standard heel tip or when the nail cannot be removed
Can be used as heel cover for ballroom & latin dance shoes
Made in USA / Patented
Sizing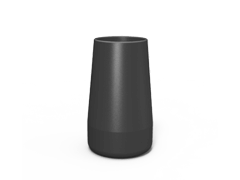 XXS
5.5-7 mm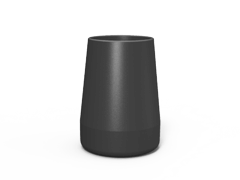 X-SMALL
7-9 mm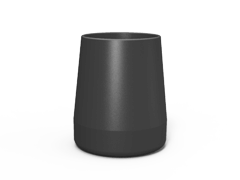 SMALL
9-11 mm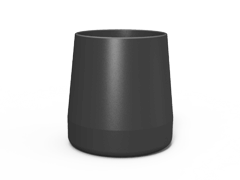 MEDIUM
11-13 mm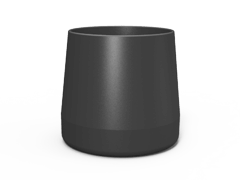 LARGE
13-15 mm
Fits heel stems measuring 5.5 - 15 mm. To find the right size:
Print this sizing guide to find your heel size.
If you don't have a printer, measure your heel using a ruler or ruler app on your phone. Measure precisely to the nearest millimeter as

caps should fit snugly.
Note: Sizing varies between QUICK TIPS® Cap & Wrap and Slip-On Cap products.
Includes
4 pairs of heel caps (one pair each of XS, Small, Medium, and Large)
Strong, Flexible Design
Fits Better. Lasts Longer.
Extra-flexible opening stretches to allow a tight fit. Bottom of the cap is reinforced with extra layers to handle hard walking & severely worn heel tips.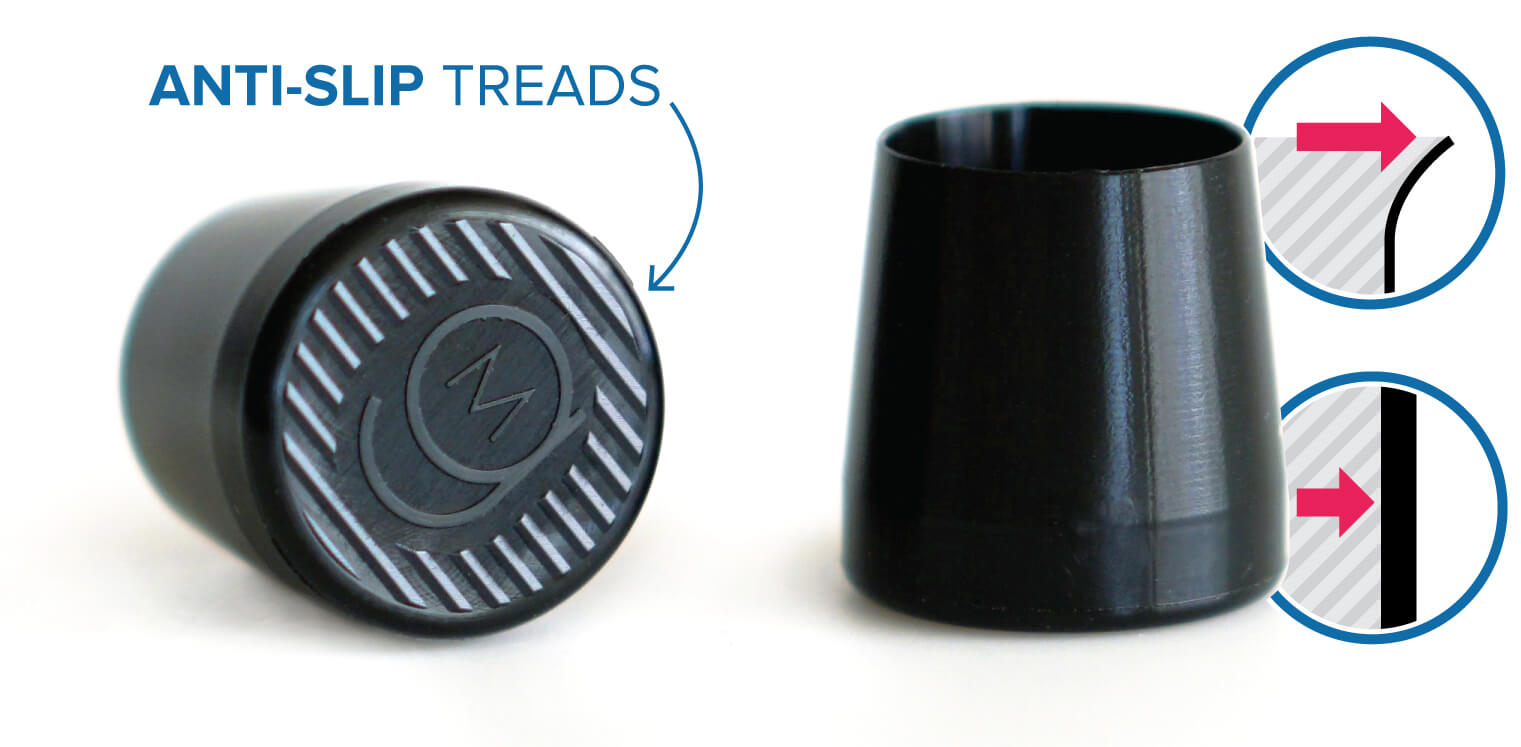 FLEXIBLE

OPENING

Stretches when applying to allow a tight, contoured fit.
REINFORCED

BASE

Thicker bottom layers provide extra durability & secures heel.