Planning an outdoor wedding? Here are 10 essential tips to keep you and your guests comfortable on your big day.
1. Set up a Sunblock Station
Many guests tend to forget their sunblock or may need to reapply. Set up a Relief Station providing sunblock and other convenience items like insect repellent, face mist, and hand sanitizer.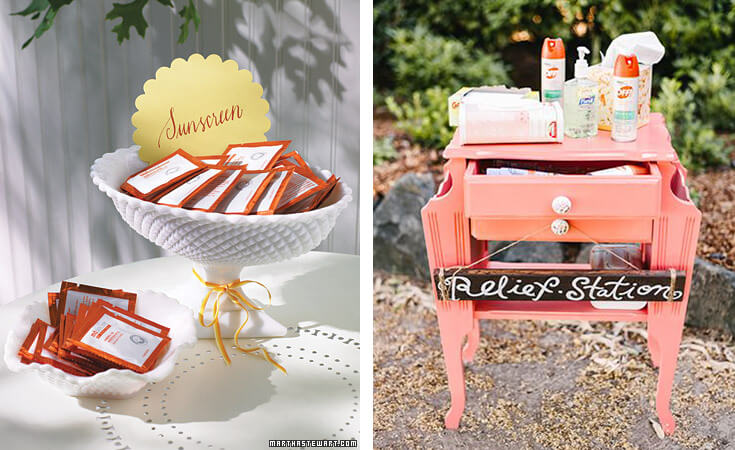 Photo Credits: Martha Stewart Living, Bridal Guide Magazine
2. Prevent sinking into grass with Heel Protectors
Heel protectors are an essential accessory for any bride and her bridesmaids, so they can walk confidently on grass, gravel, and any other uneven surface. If your wedding is primarily on grass (e.g., winery, garden), set up a heel protector station using these free printables.
3. Protect your makeup with Spray Makeup Sealer
Actors and makeup artists swear by Ben Nye's Final Seal product to set their makeup after applying. Even if you sweat, hug or rub, your makeup will stay in place. You can't see or feel it once it's dried.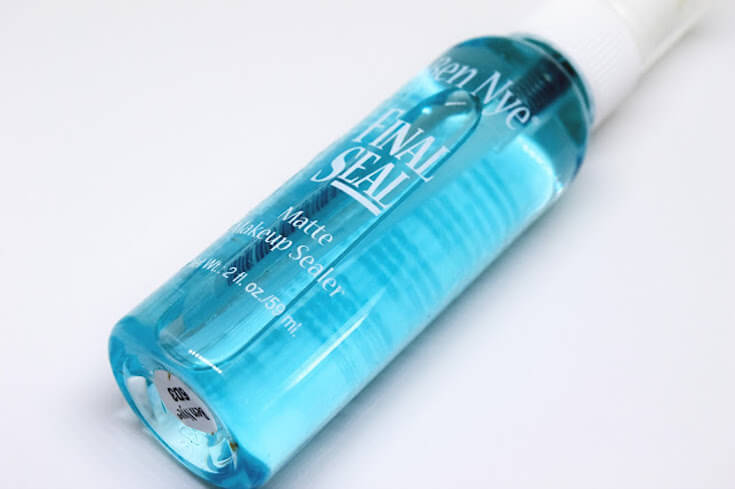 blossominblush.com
4. Provide hydration
With the hot summer sun and alcohol flowing, be sure your guests are adequately hydrated during your outdoor wedding. Consider personalized water bottles, which are easier to carry than glasses.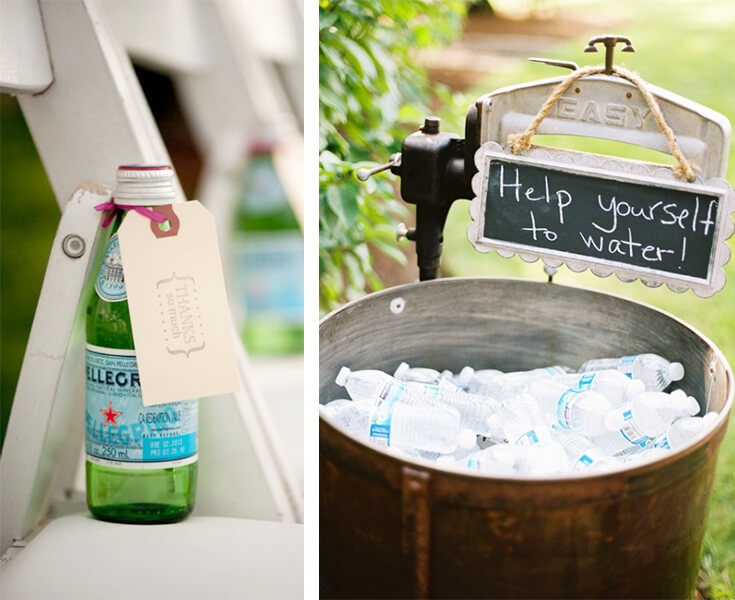 weddingchicks.com, intimateweddings.com
5. Shade your guests with Parasols
Shade is key on a hot summer day, especially during the wedding ceremony. Help guests stay cool with their own parasols.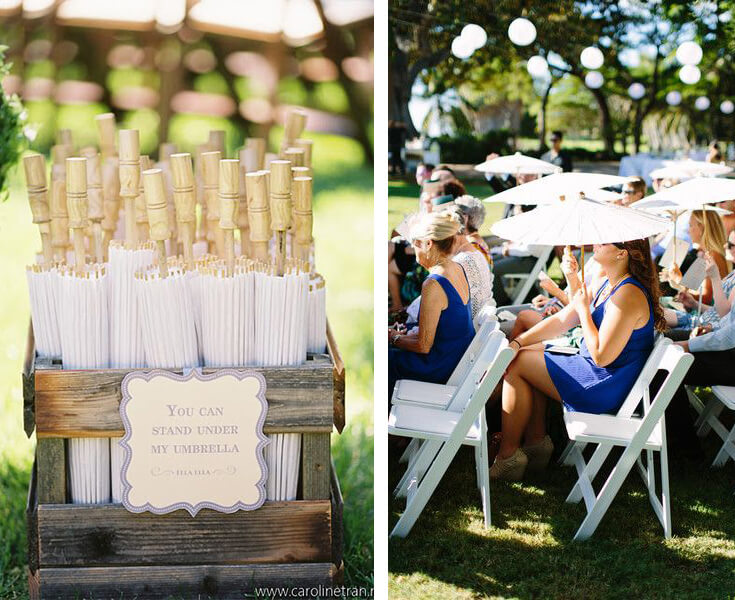 milkglassvintagerentals.blogspot.com, WeddingWire / Megan Clouse Photography
6. Bug-proof your venue
Avoid insect-attracting flowers such as scabiosa, peonies, and baby's breath. Consider natural pesticides like sprigs of rosemary, lavender, mint, and thyme. Ask the venue if mosquitos are a problem, so you can be ready with citronella torches or candles.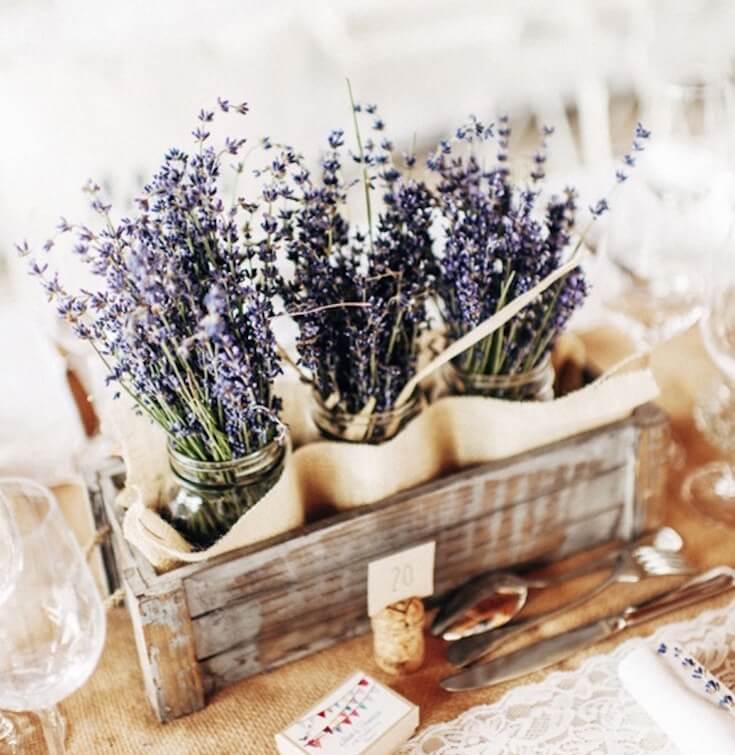 Pretty Days – Thierry Joubert
7. Wind-proof your venue
When choosing centerpieces, avoid lightweight vases and arrangements that can tip over on a breezy day. Consider arrangements like potted plants or fruits & vegetables that will help weigh them down. Don't forget to also weigh down your place cards – even a light breeze can blow them away!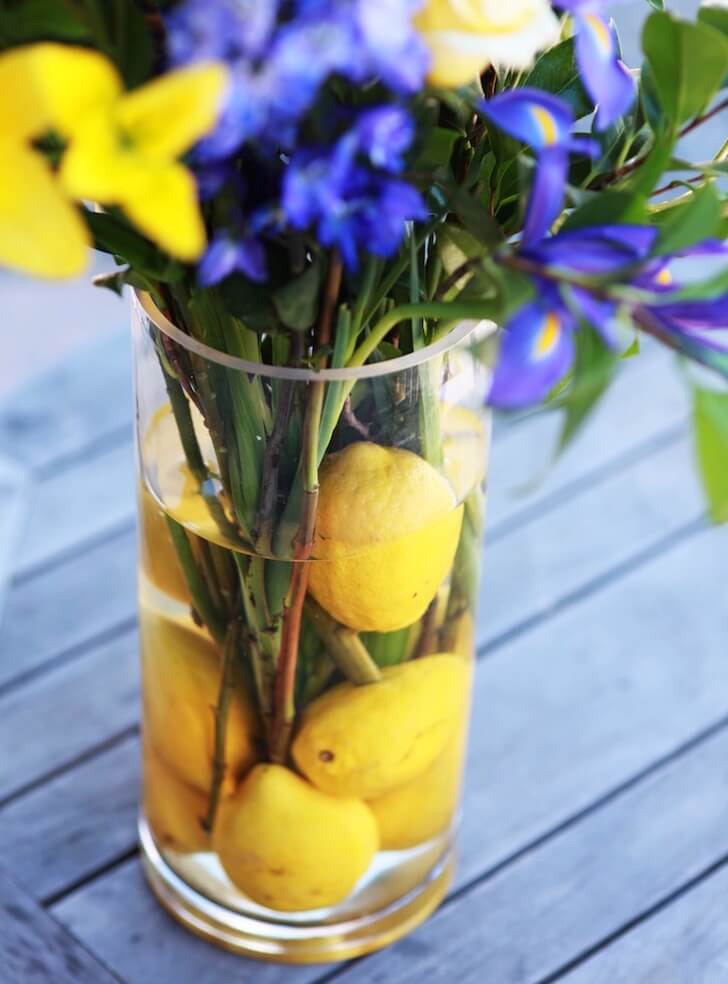 8. Warm up your guests
Summer nights can be pretty chilly as temperatures can dip as much as 20 degrees from day to night. Be prepared with space heaters, blankets, or pashminas to help your guests keep warm.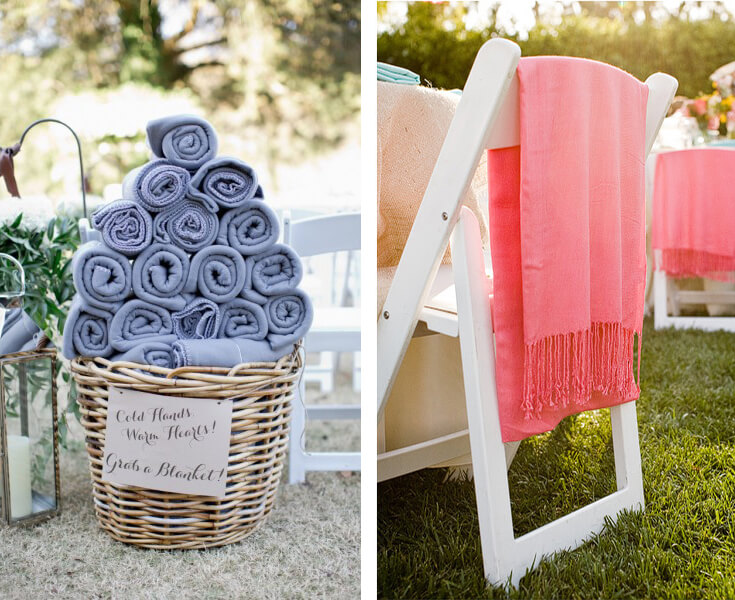 toast-events.com, jen-rodriguez.com
9. Provide good lighting
Adequate lighting is a must for outdoor weddings. Paths leading to the restroom, photobooths, dessert bars, etc should be lit. And be sure to have sufficient lighting for your guests and vendors' departure. Keep flashlights, lanterns, and any other extra lighting on hand just in case.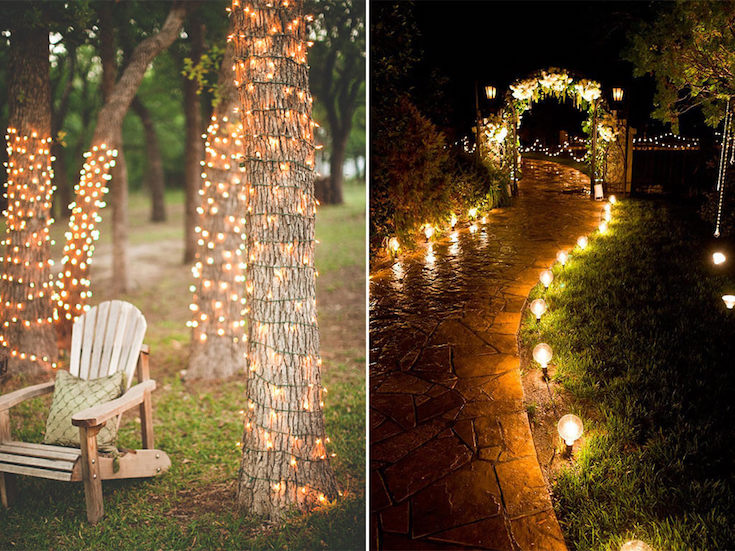 magzwedding.com
10. Check the weather & sunset times
When setting the date, be sure to look up the historical temperature for that date/location and sunset times. The historical temperature will help you forecast the weather for your big day, and knowing the sunset time is important for timing the ceremony and getting wedding photos during the "golden hour".