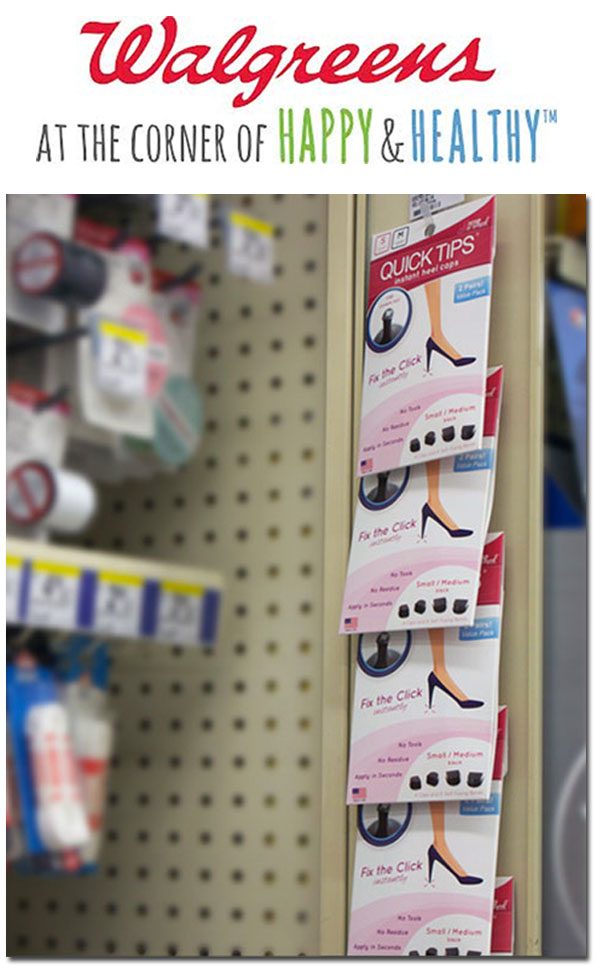 QUICK TIPS® Instant Heel Caps are now available at Walgreens in San Francisco!
QUICK TIPS® Heel Caps are a fast, easy way to repair and prevent worn high heel tips. Perfect for those without time or access to a nearby shoe repair shop.
These high heel caps are designed to cover the exposed metal nail to stop the clicking & slipping.
Retail Locations
BUY ONLINE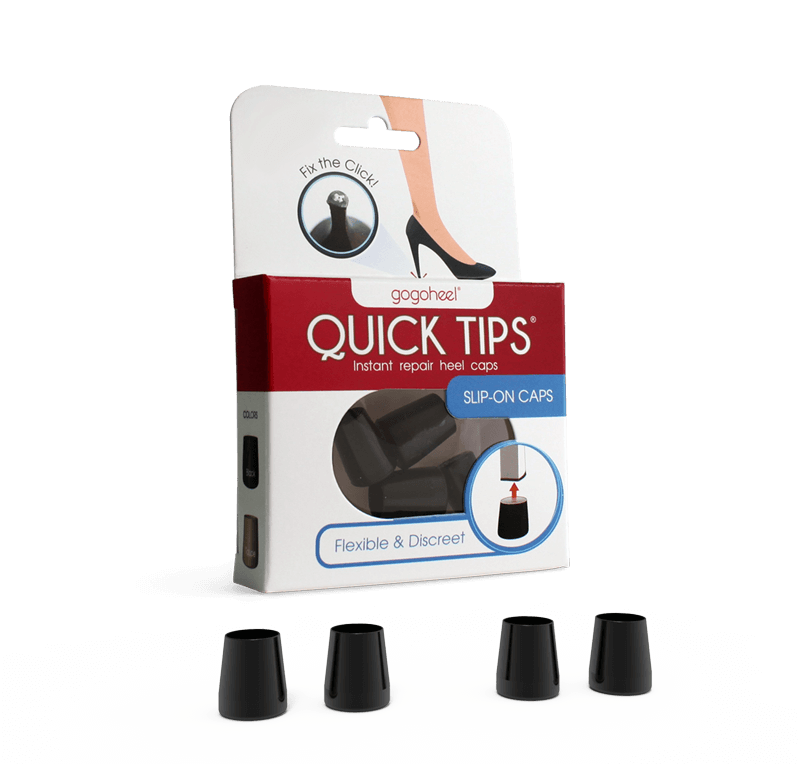 QUICK TIPS®
SLIP-ON CAPS
Instant Repair Heel Caps
Slip these discreet heel caps over your heels tips to instantly repair & protect your heels.
$9.99 / 2 Pairs
LEARN MORE
BUY NOW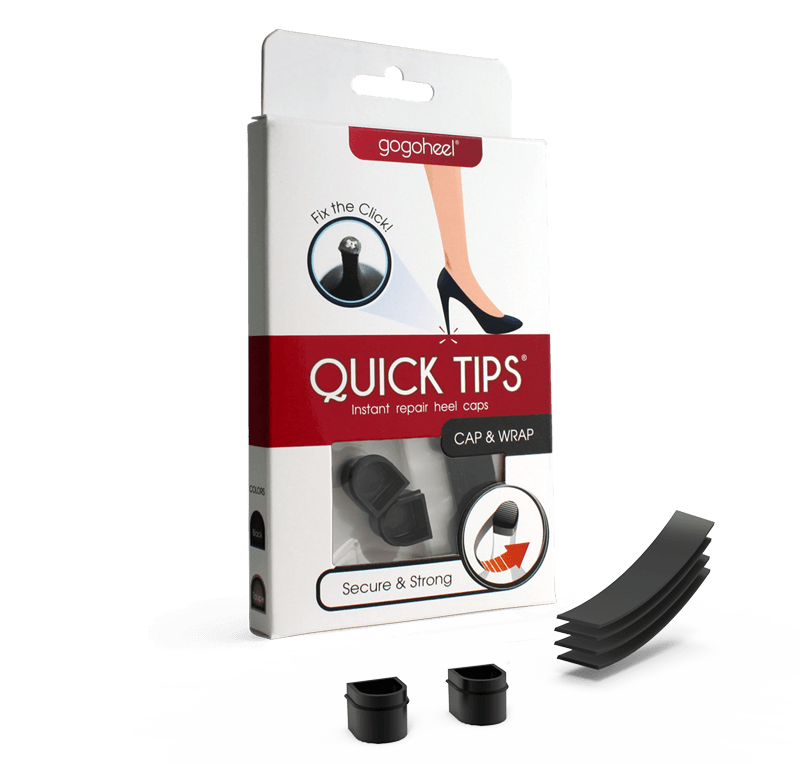 QUICK TIPS®
CAP & WRAP
Heel Tip Repair Kit
With our self-fusing wrap, these extra-strong rubber caps attach over worn heel tips for a secure, long-lasting repair.
$7.99 / 1 Pair
LEARN MORE
BUY NOW