Repairing heel tips used to be a pain, but QUICK TIPS® makes it easy. The QUICK TIPS® Cap covers the exposed metal nail to instantly stop the clicking. It's so easy & fast to apply, you can do it anywhere.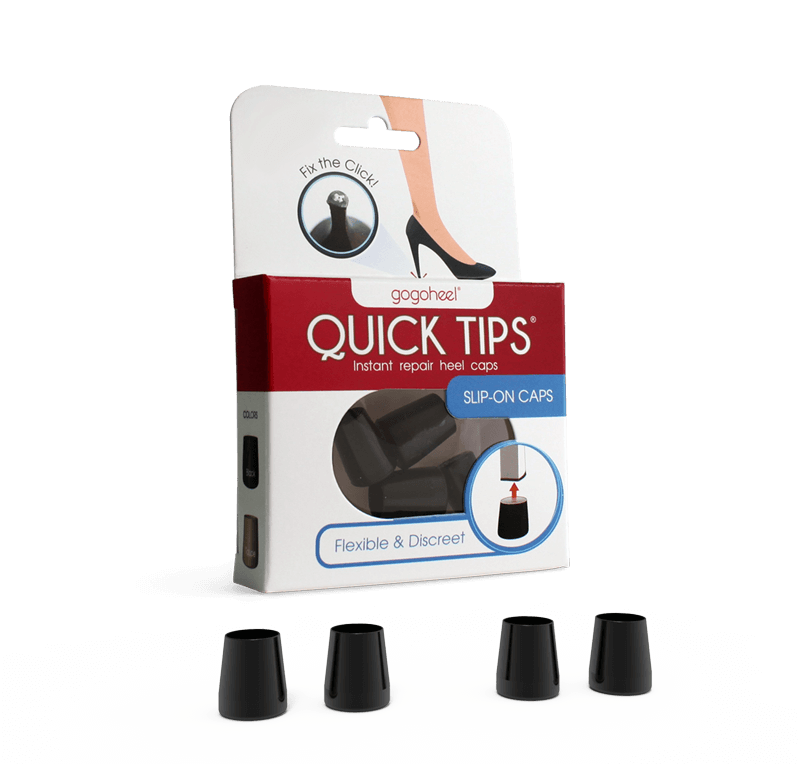 QUICK TIPS®
SLIP-ON CAPS
Instant Repair Heel Caps
Slip these discreet heel caps over your heels tips to instantly repair & protect your heels.
$9.99 / 2 Pairs
LEARN MORE
BUY NOW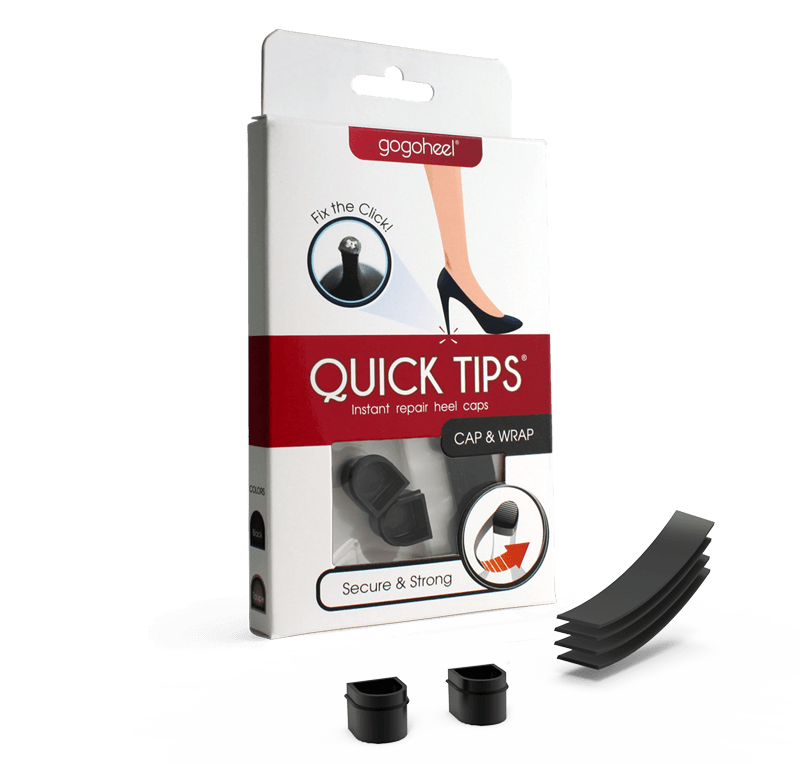 QUICK TIPS®
CAP & WRAP
Heel Tip Repair Kit
With our self-fusing wrap, these extra-strong rubber caps attach over worn heel tips for a secure, long-lasting repair.
$7.99 / 1 Pair
LEARN MORE
BUY NOW
FREE SHIPPING for US orders $15+. Flat Rate Shipping for US and Canada.