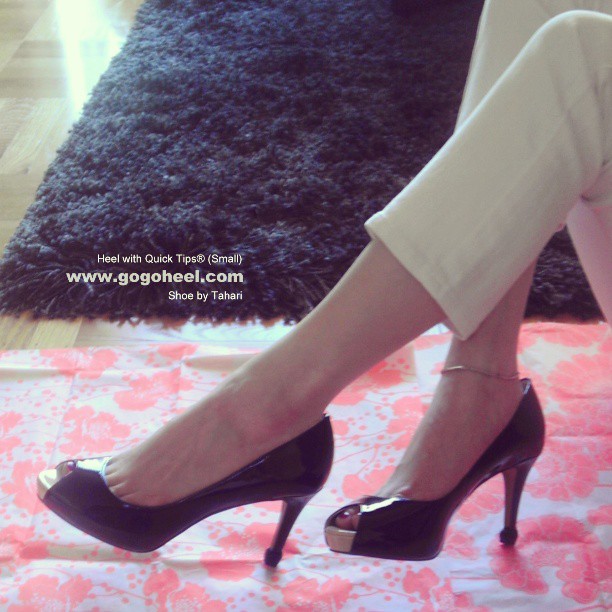 PERFECT PUMP FOR EVERY OCCASION
Style: Workplace/Party/Evening
Shoe Color: Black Patent 
QUICK TIPS® Cap Size: Small
Classic black pumps are the LBD (Little Black Dress) for your feet! These timeless heels work perfectly for any occasion – work, date nights, or formal cocktails. Since they're universally flattering and seriously versatile, they truly work up extra mileage & wear down heel tips faster! Use QUICK TIPS® to protect your favorite pair of heels from costly damage!
Fix the Click with QUICK TIPS® Instant Heel Caps!